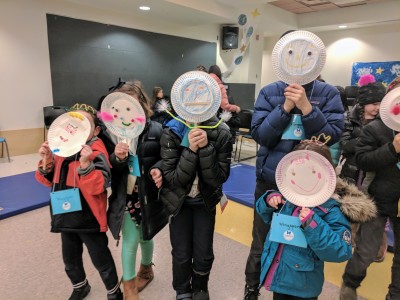 Recent reviews are all right here for your perusal. Take some time to read about us, and then come check us out for yourself!
Time of Your Life: An 80's Prom Escape Room Fundraiser
October 21st and 28th, 2018
Michaela Holland -- No Proscenium

Escape From the '80s with 'Time Of Your Life' (A NoPro Adventure)
"This escape room/immersive theater hybrid was a wonderfully heartfelt production and fundraiser for Education Mobile Immersive Theater. Despite its low-budget set design, lighting, and sound, it thoroughly matched and overcame expectations. Time of Your Life used improvisation and humor via the familiarly zany tropes of the '80s as well as smart well-placed, well-timed puzzles. "​
"I can't lie. I am tempted to buy two tickets, find my best '80s prom dress, bring a date, and go again."
David Spira --Room Escape Artist

Time of Your Life: An 80s Prom Escape Room [Mini Review]

"Time of Your Life had humor and heart."
"Finally, the performers were fantastic improvisors. They kept things silly and amusing. They rolled with whatever the players threw at them."

"If we were going to do it again, we'd probably go in costume. I'm still not sure why we didn't think to dress the part. "
Kathryn Yu -- No Proscenium

25 Immersive Creators and Companies to Watch in NYC

"EMIT brings immersive accessible Shakespeare and interactive educational experiences to learners of all kinds," with the argument that students are better able to connect with the source material when they can experience it in an immersive way."

"The company's work is adaptable to different kinds of spaces and is available for school field trips as well as in-school performances; EMIT also has a strong emphasis on creating ADA accessible, sensory-friendly environments."